The shift from shopping in-store to on-screen has grown each year, but the pandemic has thrown gasoline onto the fire that was already raging for high street retail. E-commerce had its biggest year ever in 2020 and its swallowing up of legacy high street brands shows no sign of stopping.
All this means that there's never been a more important time to make sure you're nailing your e-commerce CX, and powering it with passionate, knowledgeable agents who love your brand as much as you do. How do you create loyal customers when there are so many other brands out there just the click of a button away?
Let's take a look at seven CX trends to keep tabs on in the coming year…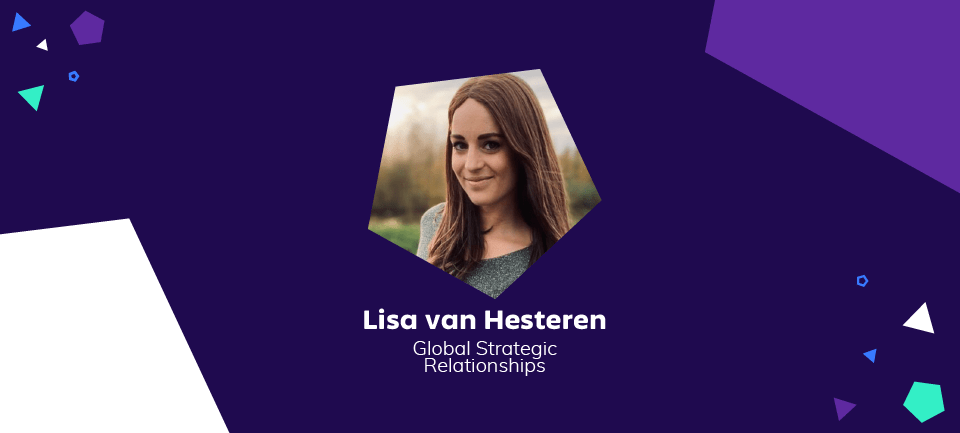 1. Video killed the radio store
Video is only going to get even bigger in 2021. In a world in which plenty of bricks-and-mortar retail sites are still under lock and key, video will be more important than ever in connecting customers with brands and their products.
Product videos that are optimized for use in e-commerce is a double-win: they're not only proven to increase sales but can also decrease product churn and returns. Also taking video to the next level are those brands experimenting with virtual reality and augmented reality, aimed at bringing the changing room into people's homes.
2. Style guiding remixed
Helping fashionistas plan next season's wardrobe has always been the role of fashion retail, and as we hit the century's third decade there have never been more ways for brands to reach out and help show what's hot and what's not. Forward-thinking ecommerce brands will be giving their customers the chance to have live video calls with fashion-savvy CX agents, as well as using influencers to help them with their challenge of creating killer content at scale.
3. A little less more conversation
Driving the rise and rise of voice commerce is the increasing penetration and ubiquity of smart home assistants like Amazon's Alexa and Google Home. Voice commerce sales are anticipated to reach $40 billion by 2022. Smart brands are future-proofing their sites to prepare, including redesigning on-site search for natural language queries. The future is going to be more voice-activated search, powered by machine learning and Natural Language Processing. Sites and CX will need to reflect how we talk, not how we type.
4. Be where your customers are
Meeting your customers on the channels they want to browse and buy on – whether that's your online store or bricks-and-mortar retail environment – has never been more important. You can expect to see more brands optimizing their omnichannel approach so that those experiences feel like part of the same seamless customer experience, with each channel working with the others to help amplify sales. Is your website optimized for mobile? How many purchase options are you offering? Making payment options as easy as possible is the single best way to get products from the shopping cart through to checkout and into the hands of the customer.
5. Make it personal
Personalizing your CX means making sure your customers aren't getting overwhelmed and abandoning shopping carts. It turns out that we don't necessarily want more choice: we'll trade that in for convenience. The CX trend for personalization in 2021 is all about gathering customer data in a way that's rewarding. One way to approach this is to make it part of the shopping experience. Smart fashion ecommerce brands are creating curated fashion experiences based on customers sharing their likes (and dislikes), before hooking them up with pieces selected from that shared data.

6. Taking the p(AI)n out of live chat
Picking up from the previous trend, premium brands are powering great fashion CX using chatbots. Retailers are set to spend nearly $7.3 billion on AI by 2022, a fourfold increase. Brands like Burberry and Tommy Hilfiger are using AI-powered chatbots to work through messaging apps, helping customers walk through their collections and find what they're looking for. Part of what is making AI-powered CX such a potent offer, is the combination of 24/7 service combined with their availability on hugely popular messaging apps linked to global social networks.
7. Make sure to phone it in
By the end of 2021, it's predicted that mobile devices are expected to account for almost 73% of total ecommerce sales, with 30% of online customers likely to abandon their shopping carts mid-purchase, if they think the site hasn't been optimised for mobile. Frictionless CX designed specifically for mobile devices and tablets will win a greater share of those sales. So if you're not optimizing, testing and implementing a mobile-first ecommerce site, what are you waiting for?
Get in touch
Whatever's in store for your business in 2021, it's your people who will make the difference. While tech trends will continue disrupting the market, building an emotional connection with your customers through brilliant CX is all about the calibre of your CX agents.
If you're looking for agents who are digital natives, know your brand inside out and love working across multiple channels, then let's talk about the future of CX and how our 'fans of brands' can help future-proof your business.